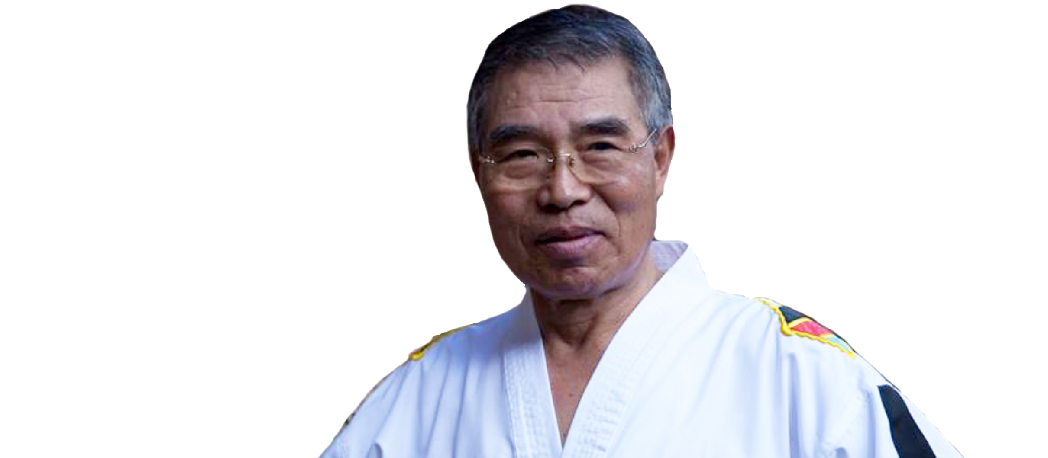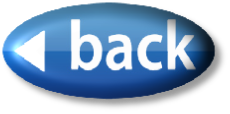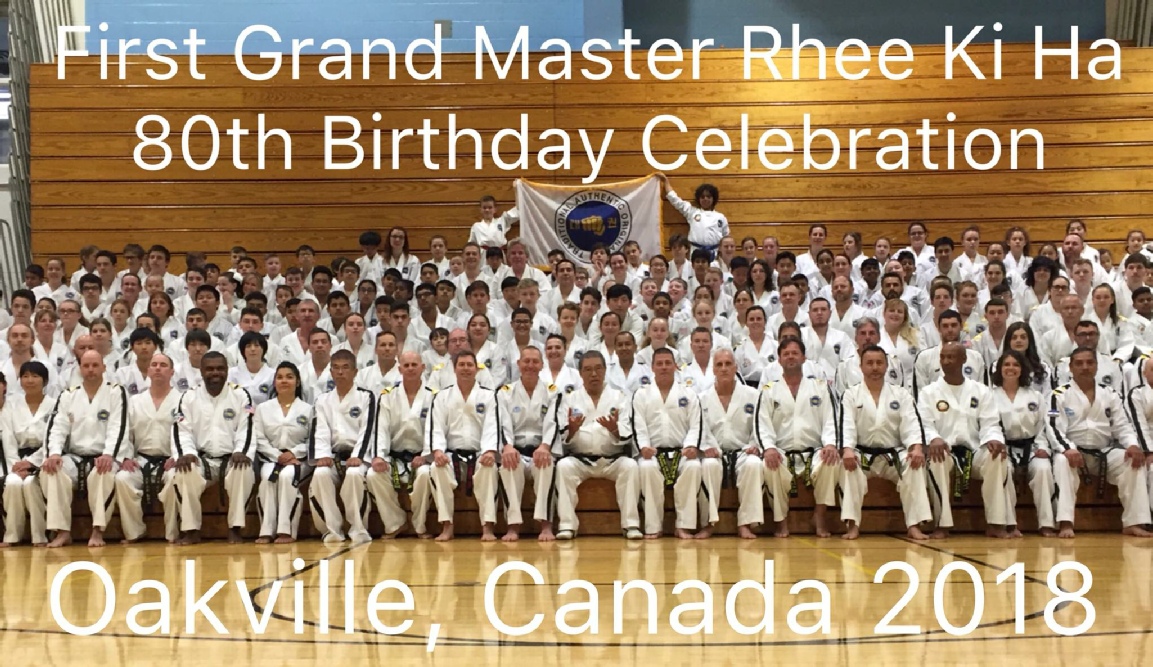 Reports Courtesy of ITF-TAO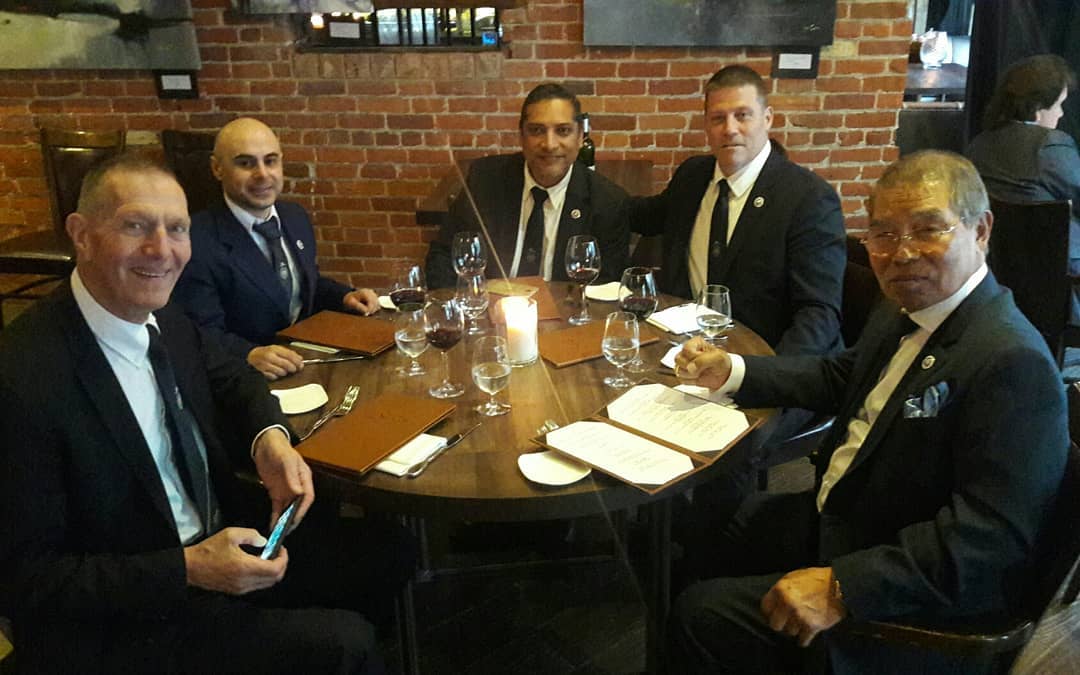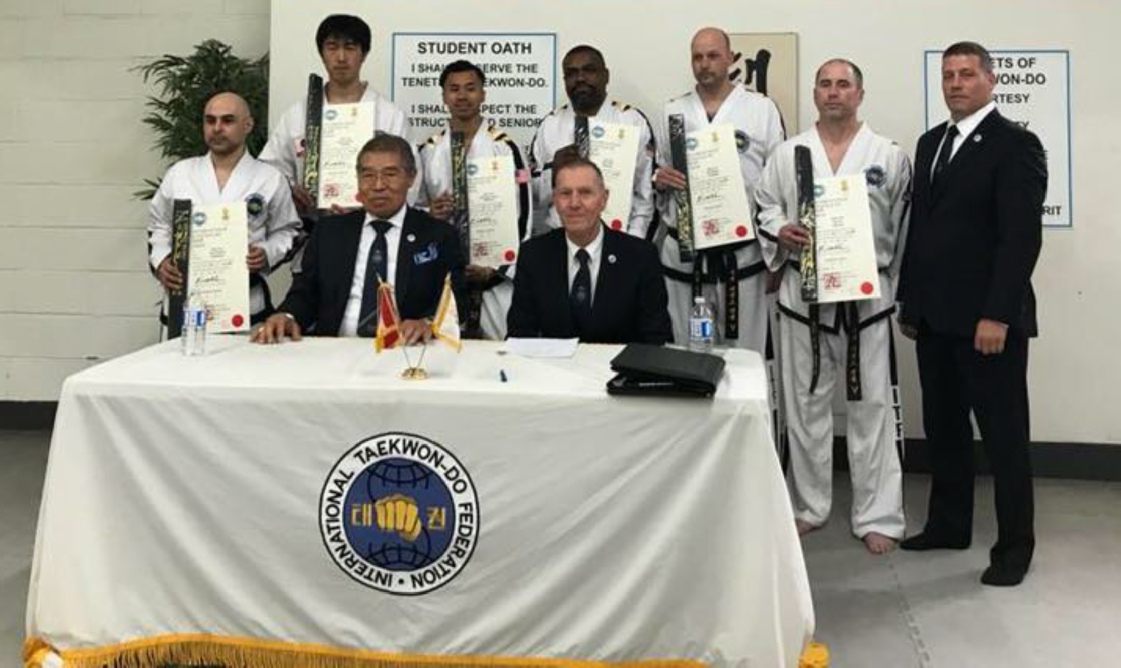 FOUNDER's 100
th
Centenary Seminar

9
th
November 2018 - Cyprus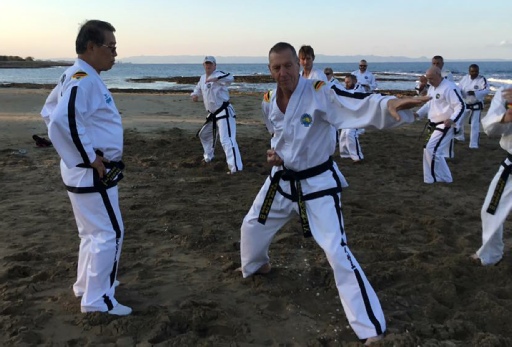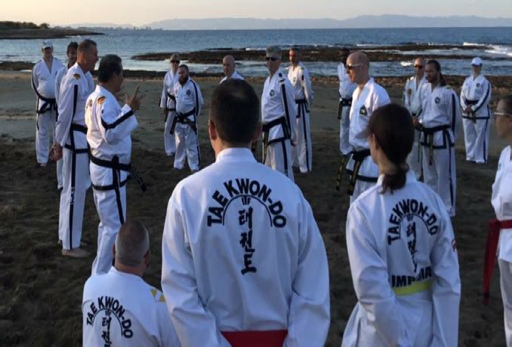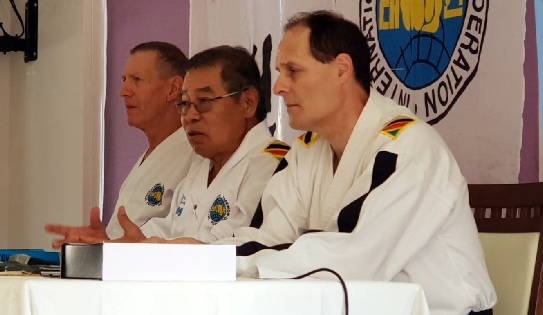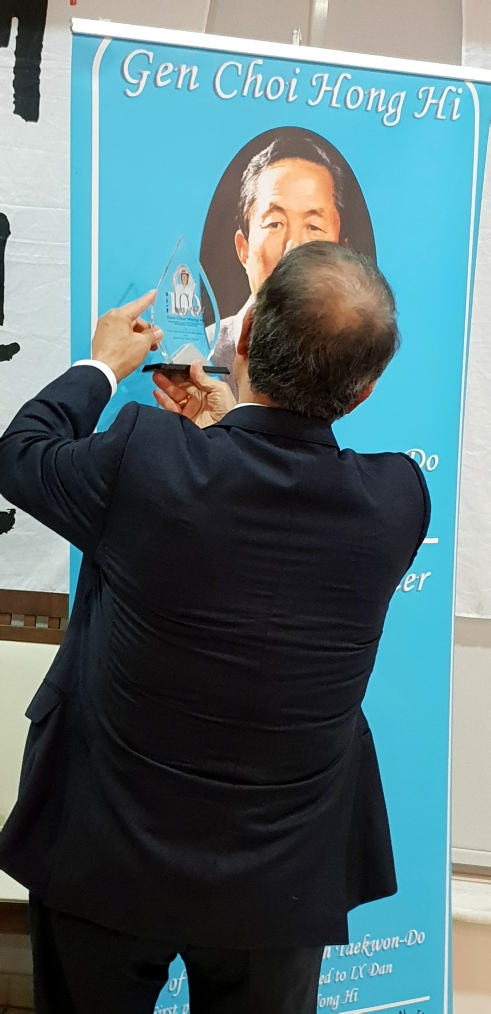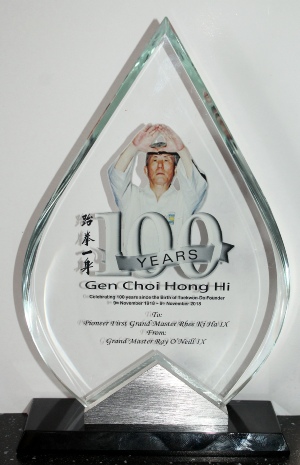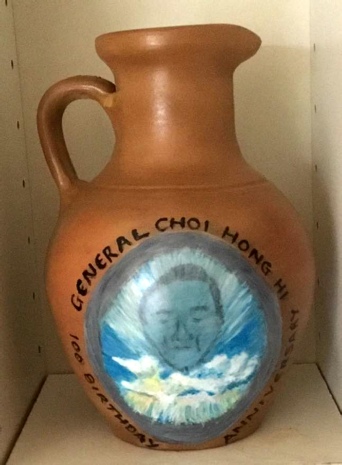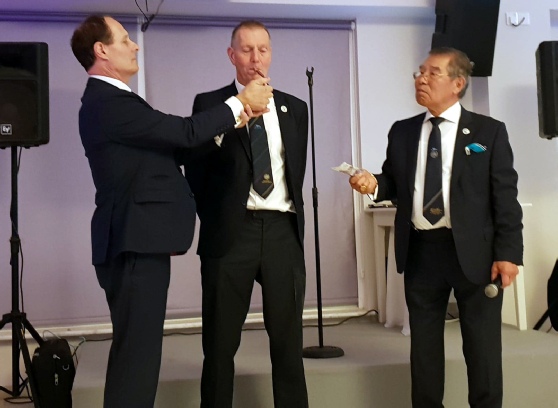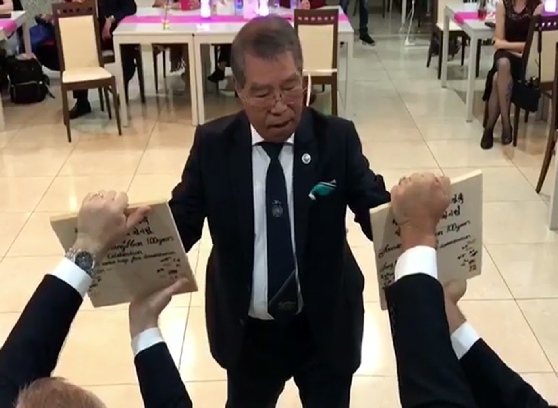 FGMR conducting training on the Beach
Seminar at the Hotel on 9
th
November 2018 ~ 100 years to the Day TKD's Founder was Born
FGMR, GM Cutler & GM O'Neill giving hours on

Taekwon-Do history and stories of the Founder
Anniversary Gifts presented to FGMR
FGMR performed TWO amazing Taekwon-Do demonstrations during the evening Dinner
Firstly:-
FGMR demonstrated his Pioneering technique 'Beak Finger' by demonstrating
for the FIRST TIME EVER - Sang Buri Sonkut Tulgi - Twin Beak Finger Thrust.
Secondly:-
FGMR demonstrated amazing speed by slicing a large cigar in half using a standard
£20 Stirling Paper note (Not the plastic notes) .


Click on the video below to see the First Ever demonstration of

Sang Buri Sonkut Tulgi by Pioneer First Grand Master Rhee Ki Ha

FGMR INTERNATIONAL BLACKBELT

COURSE & GRADING

1
st
~ 2
nd
September 2018 - Glasgow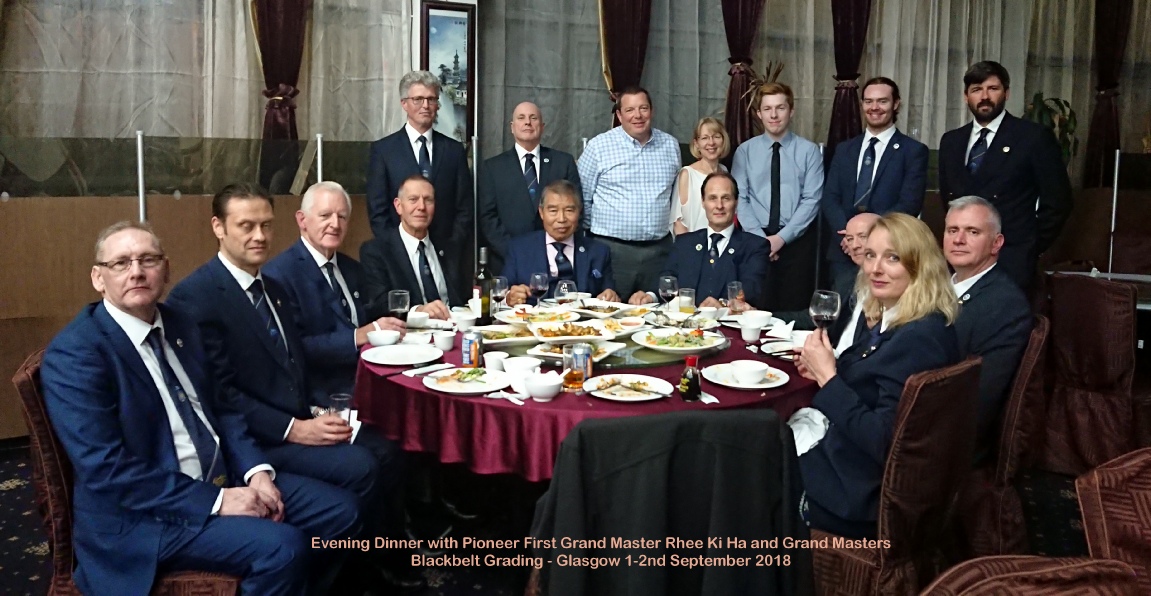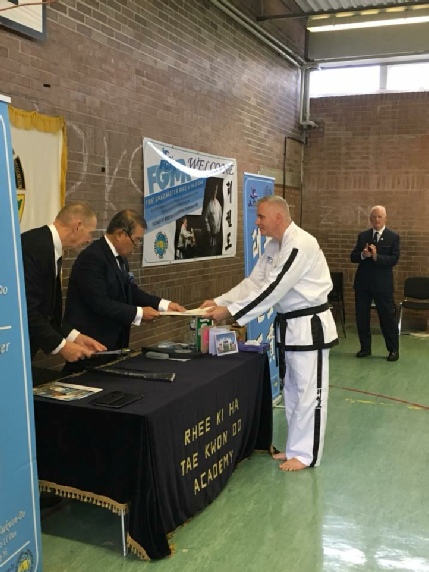 FGMR conducted yet another fantastic International Seminar & Grading for Blackbelts in Glasgow at the beginning of September, assisted by Grand Masters' Cutler & O'Neill all students experience a mass of knowledge and training. Many Senior Instructors qualified to become International Instructors.
Saturday evening many were fortunate to attend a fantastic evening Dinner with FGMR making the entire weekend a weekend to remember.
Sunday saw a brilliant grading for many members and one special promotion was the birth of a new Taekwon-Do Master namely Ian Britton put on a fine performance and was duly promoted to VII Dan 'Master' by FGMR
Just Promoted Master Britton receiving his Belt

And Certificate from FGMR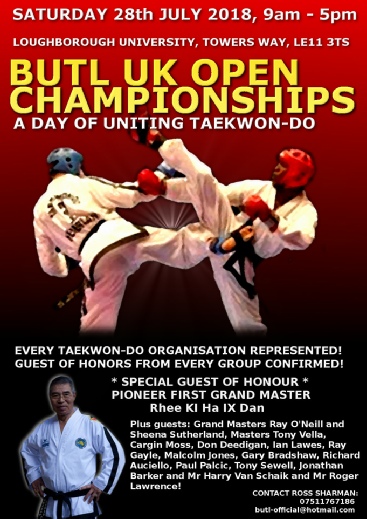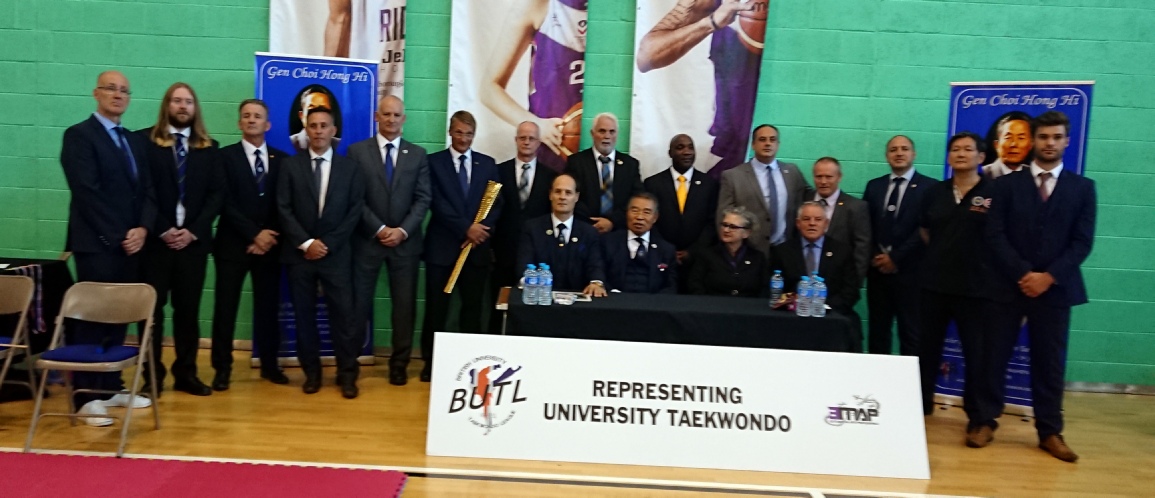 FGMR GUEST OF HONOUR

BUTL Open Championships

28
th
July - Loughbororugh
FGMR was invited as Special Guest of Honour at the First Open University Championships bringing together over 50 different Taekwon-Do Groups within the UK working together for One Taekwon-Do, it was a fantastic day for uniting Taekwon-Do in the UK.
FGMR gave an excellent speech about Taekwon-Do Family and uniting Taekwon-Do as a whole, many people were honoured to be able to get autographs and photos with FGMR.
The host Mr. Ross Sharman also arranged an evening meal with FGMR and presented him with a Taekwon-Do Tree certificates signed by all Grand Masters, Masters & Instructors of the groups being represented at the event.