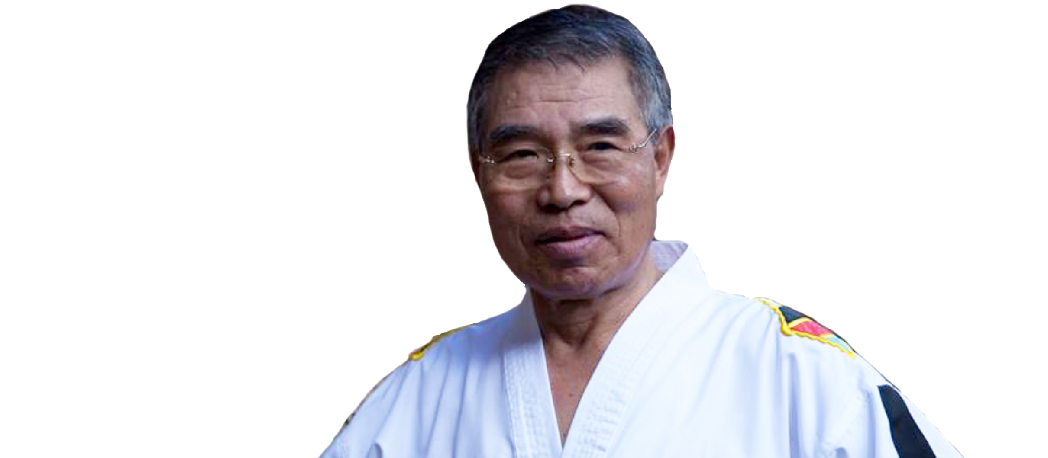 Authentic Centres for the Excellence of Taekwon-Do (A.C.E.) Hosted it's first Pioneer Rhee Ki Ha approved and certified Blackbelt Training course & Grading of 2023 in Cheltenham on the 4th & 5th March 2023
The event was hosted by Mr Harry Limer V Dan at the YMCA centre In Cheltenham
The Course was conducted by A.C.E. President Grand Master Paul Cutler IX Dan, & Grand Master Ray O'Neill IX Dan, along with other A.C.E. Masters Present and offering assistance where needed were Senior Master Derek Blackburn VIII Dan, Master Ian Britton VII Dan, Master Steve Proctor VII Dan &Master Andrew Glasby VII Dan, and visiting Master David Hodson VII Dan
This course was quite special in that our Patron Pioneer Rhee Ki Ha - First Grand Master, who had planned to attend was still actually present throughout the weekend via an internet link. It was great for him to talk to us via the Ipad and TV Monitor screens, he also over looked the grading exam on the Sunday and Promoted our visiting Instructor from Canada Mr. Rudy Johnson to VII Dan Master awarded.
A great weekend was had by all.

SUCCESSFUL PROMOTIONS ON THE GRADING WERE :-
Promoted to VII Dan (Master)
Mr Rudy Johnson - ITF TAO - Canada
Promoted to III Dan
Mr Matthew Dryden - Stonehenge
Promoted to I Dan
Mr. Gary Clark - Stonehenge
Miss Alice Booth - Stonehenge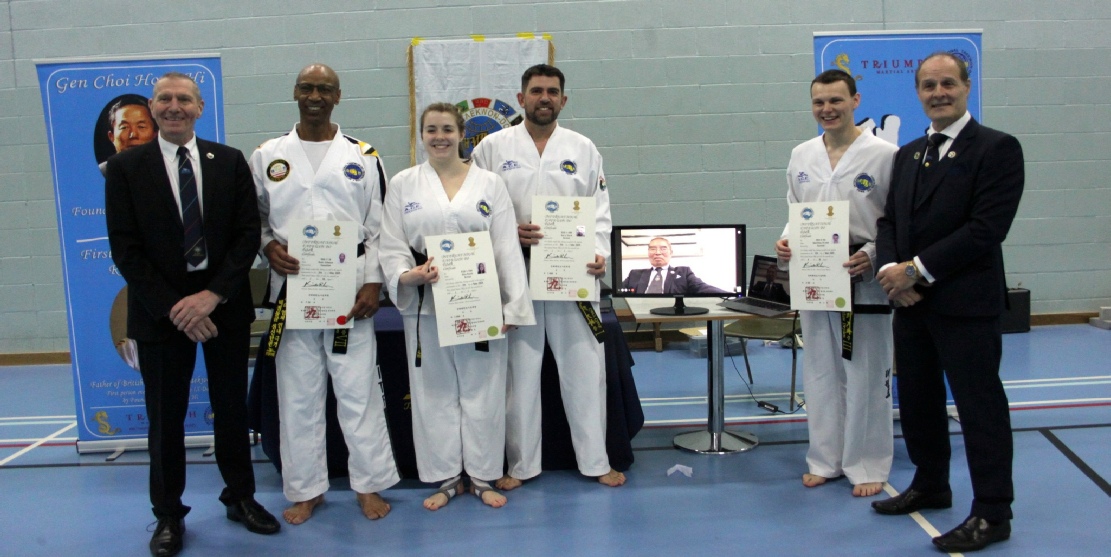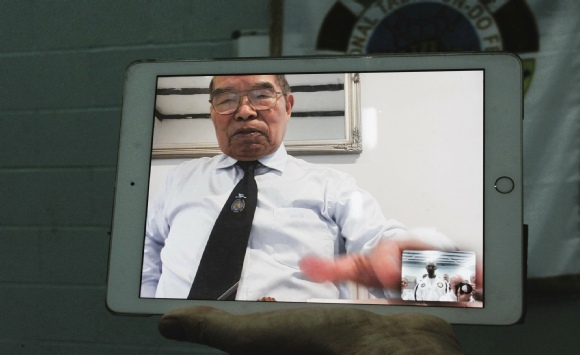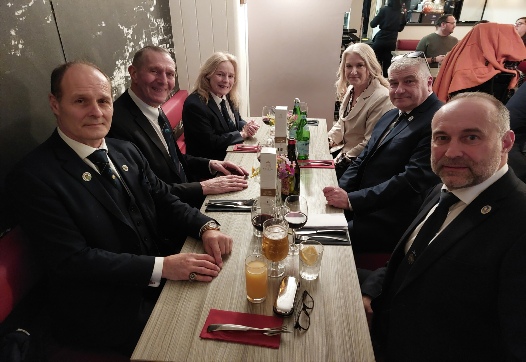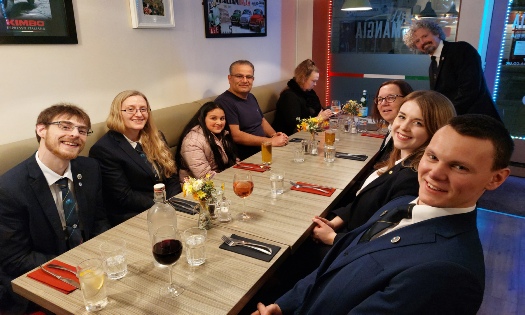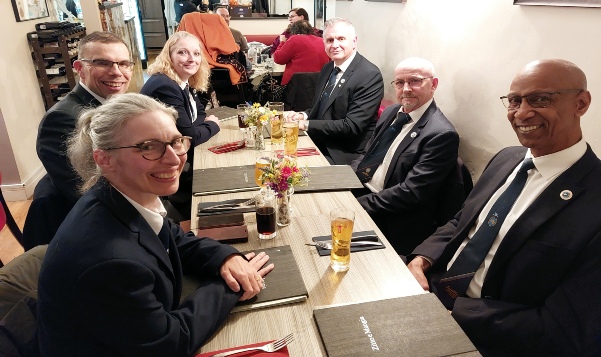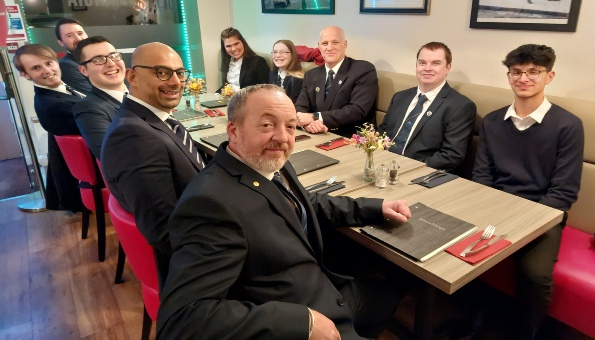 Morningstar Taekwon-Do played host to the most senior TKD Grand Master in the World, Pioneer Rhee Ki Ha the first ever Grand Master Promoted by the Founder Gen Choi Hong Hi.
Those who attended were fortunate to have the opportunity to learn and spend time with a living legend! As our patron Pioneer Rhee Ki Ha reiterated that the future of the Traditional, Authentic and Original Taekwon-Do of the Founder is in our hands and our responsibility is to make sure General Choi's Taekwon-Do lives on, unchanged and pure. This is the responsibility of all TAO members.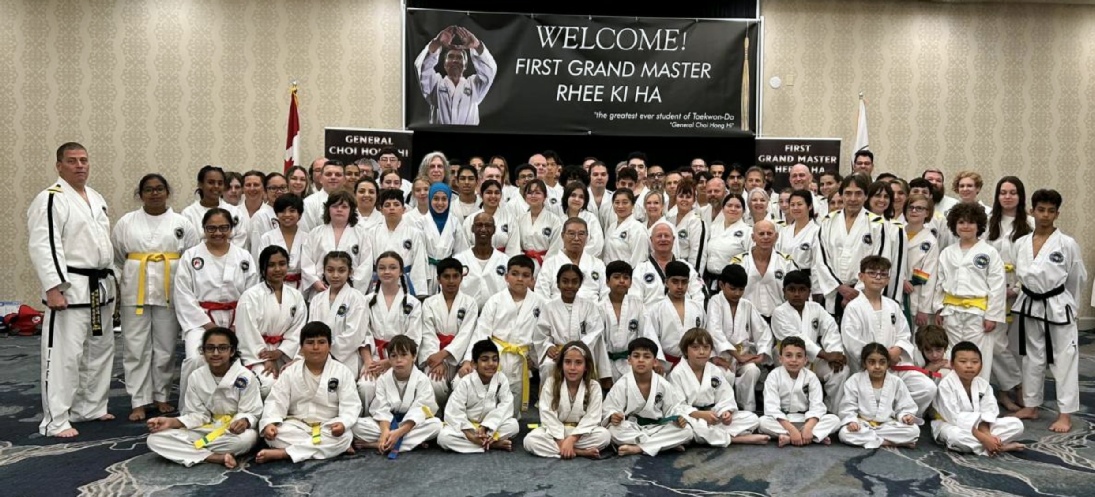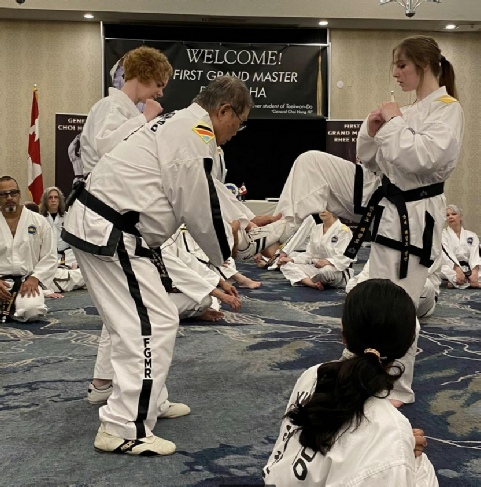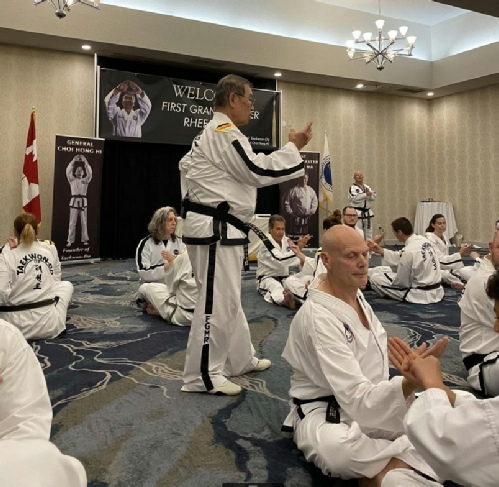 ITF-TAO also hosted an 85th Birthday Celebration Banquet for Pioneer Rhee Ki Ha on the evening of the Technical seminar.
100+ people were in attendance to celebrate this special day with this very special guest. Pioneer Rhee Ki Ha was presented with many gifts as well as very heartfelt speeches from Canadian instructors.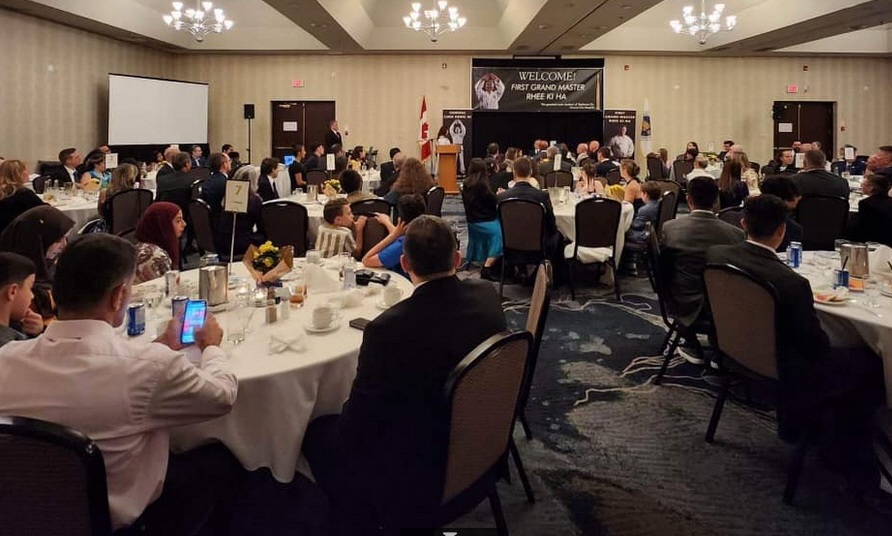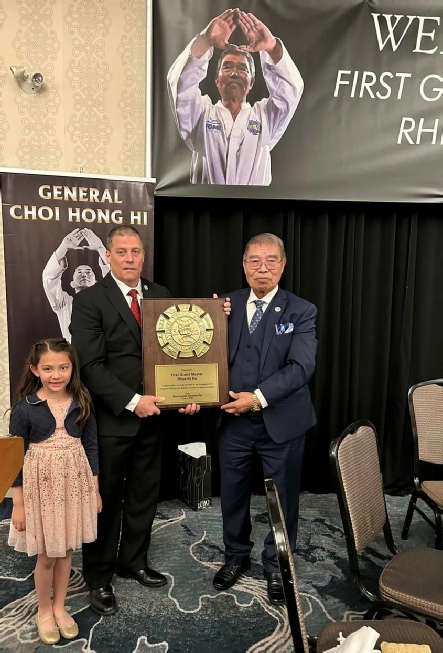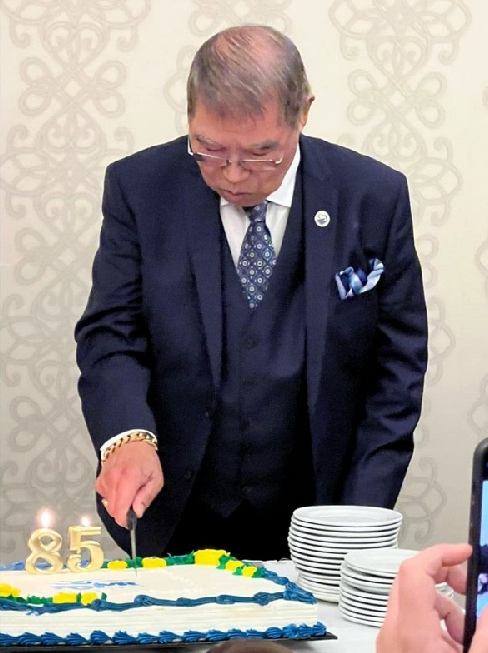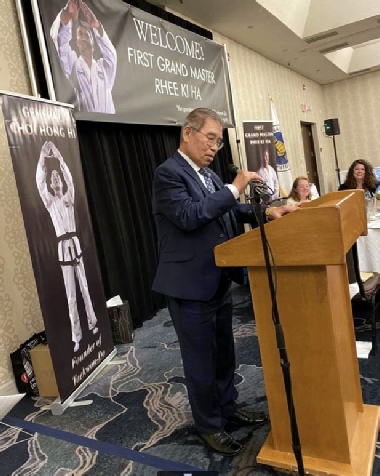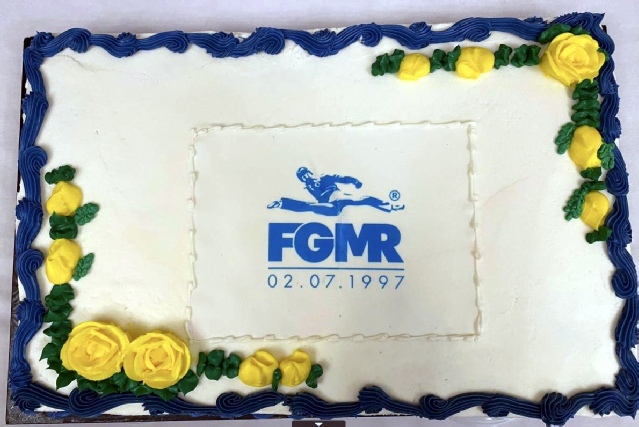 ITF-TAO is proud to announce the addition of two new Masters.
On the Sunday morning after the Seminar and banquet, Pioneer Rhee Ki Ha promoted Master Charles McGinnis to 7th Dan, Master Chris Howes to 7th Dan and Mrs. Sonya Howes to 6th Dan.
Congratulations to those who promoted under the watchful eye of the Pioneer.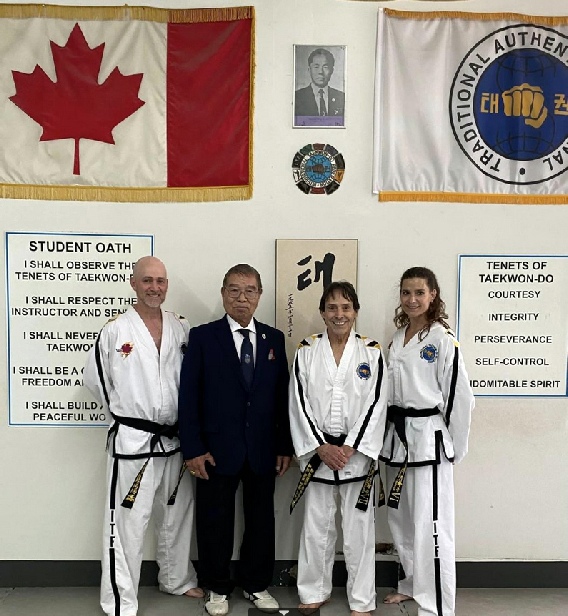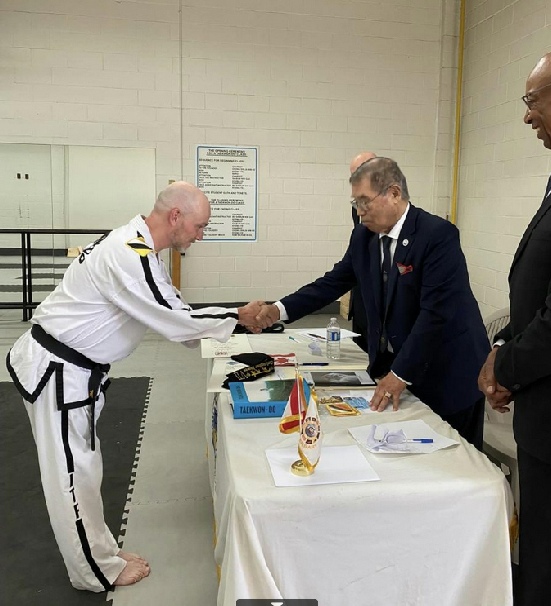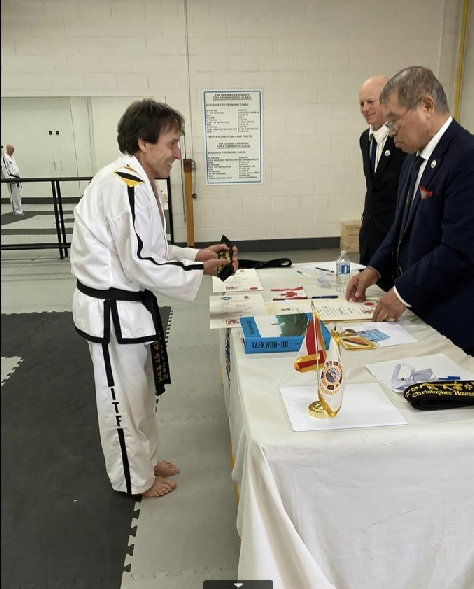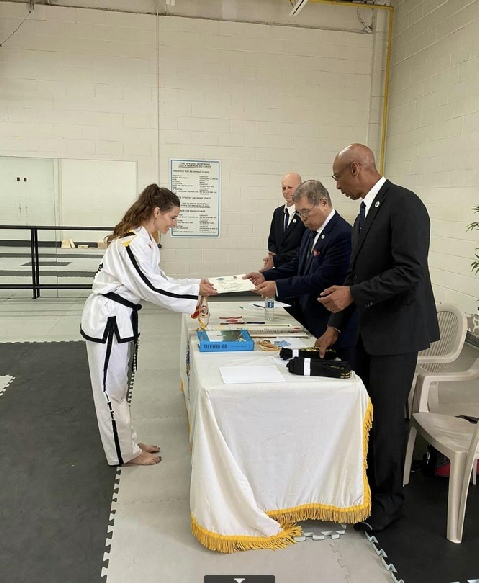 Authentic Centres for the Excellence of Taekwon-Do (A.C.E.) Hosted it's Pioneer Rhee Ki Ha approved and certified Blackbelt Training course & Grading of 2023 in Dundee on the 9th & 10th September 2023.
The course was well attended, with visiting instructors from all over the UK as well as from Canada, South Africa, Greece.
The Course was conducted by A.C.E. President Grand Master Paul Cutler IX Dan, & Grand Master Ray O'Neill IX Dan
This course was very special in that our Patron Pioneer Rhee Ki Ha made a surprise appearance, he spent time with groups of students imparting his vast experience and knowledge.
On the Sunday Pioneer Rhee Ki Ha conducted the Blackbelt grading where we had TWO new Taekwon-Do Masters being promoted.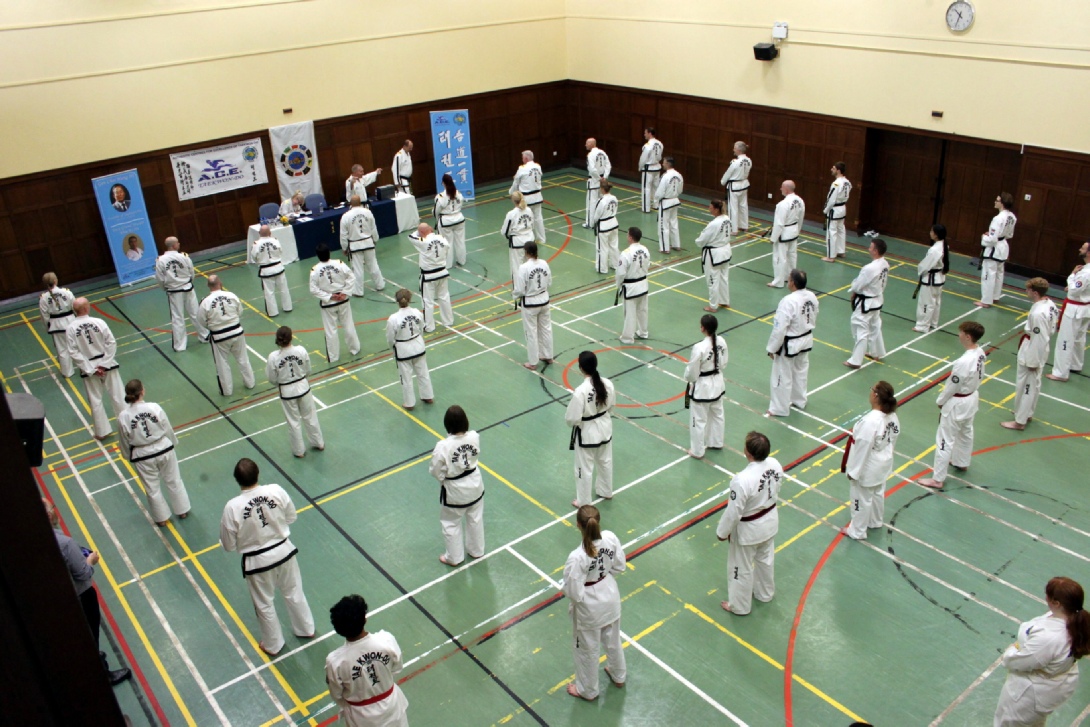 SUCCESSFUL PROMOTIONS ON THE GRADING WERE :-
Promoted to VII Dan (Master) Promoted to I Dan
Zoe Tate - ZNT TKD Nathan Savage - Olympus TKD
Shaheed Karachi - ACE South Africa Cameron Dodd - Olympus TKD
Promoted to VI Dan Stephen Moss - Spartan TKD
Jemma Wells - ACE Manchester Soumil Jain - Spartan TKD
Promoted to V Dan
Katherine Britton - Britton TKD
Promoted to II Dan
Reka Szabo - ZNT TKD

On the Saturday evening Pioneer Rhee Ki Ha was special guest at the evening Dinner where everyone celebrated the 50th Taekwon-Do Anniversary for Ace President Grand Master Paul Cutler IX Dan